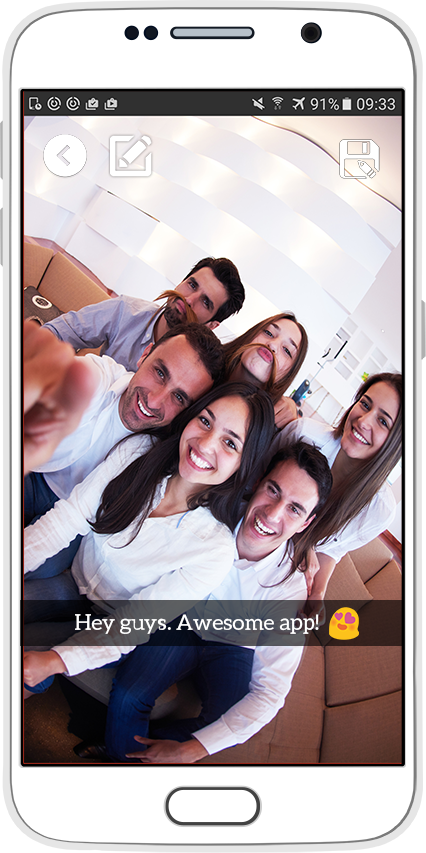 SnapCam: Pranks for Snapchat

Take a Snap / Photo

Add a cool line of text

Put funny emojis on it!
What is SnapCam?
SnapCam is a camera app which gives you the opportunity to easily write some texts with emojis just like on the Snapchat app.
It's incredibly easy, fun and fast to use.

Take a Snap, add a line over it, and share it with your friends on Facebook or Snapchat in just a few taps.

Have fun using SnapCam!